Mai Chau Ecolodge

The window to Mai Chau
MAI CHAU TOURS
MAI CHAU - rice paddies, tribal cultures and ethnic villages with Thai people
Posted date: 8/17/2019 10:21:12 AM
The green mountain scenery, rice fields in the valley and tribal culture.
Mai Chau town and its surroundings is located in Hoa Binh province, about 150 kilometers west of Hanoi. It lies only 150 m above sea level. Mai Chau attracts many visitors each year. Mai Chau district has about 50 000 inhabitants, including seven ethnic minority groups — the White Thai, Hmong, Zao, Muong, Tay, Hoa a Viet.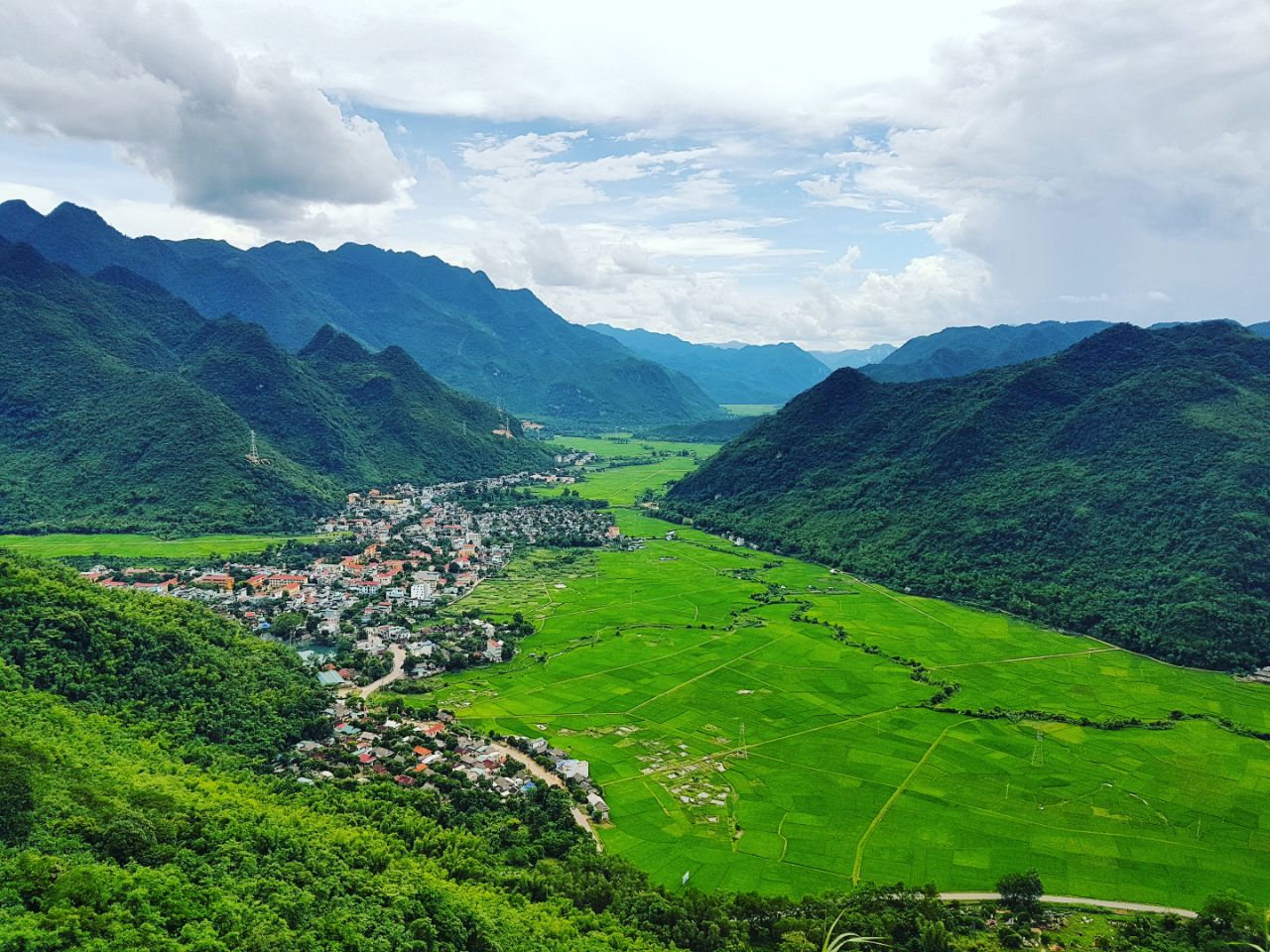 Ethnic group in Mai Chau - Thai residents.
Whites and Black Thai people are the biggest ethnic groups of this region, they have the ancestors from Thailand. These people are building big houses with their specific architecture, houses are on stilts and provide protection against the water and dangerous animals.
THAI people - 2nd biggest ethnic group after Tay residents in Vietnam
Residents of Thai ethnic minority are the 2nd biggest ethnic minority in Vietnam after the Tay inhabitants. Their number is estimated at less than 2% of the total population of Vietnam. Approximate number is about 1.3 million inhabitants. Residents of this minority live mainly in Son La, Mai Chau, Lao Cai and Lai Chau. In the area of Lai Chau and Lao Cai in the north live more residents of the White Thais. While in the southern part of the province of Son La, Yen Bai, Mai Chau live residents of the Black Thais. You will meet also the White Thais in Mai Chau. They wear their clothes for cultural performances.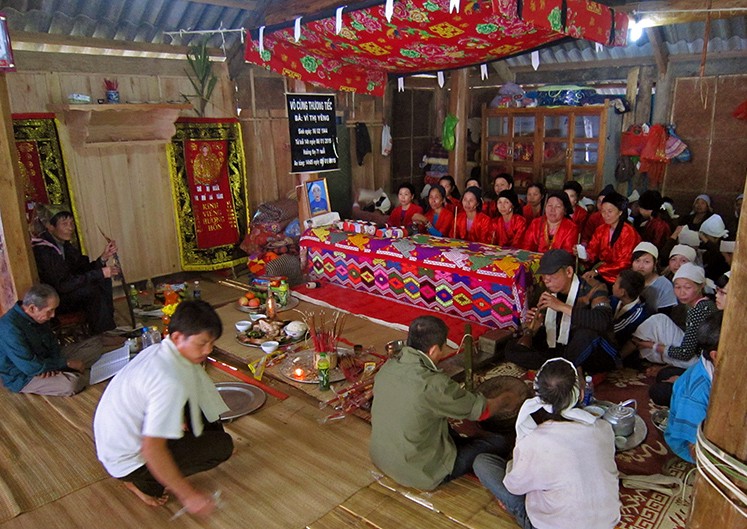 The best option for accommodation in Mai Chau
It is not a problem staying in Mai Chau, most options can be found in the Lac and Poom Coong villages, there are a lot of prepared homestay facilities. Most real homestay can be found in the Van village. The city also has some hotels in the middle category.
In Mai Chau is also a 4-star Mai Chau Ecolodge, on a beautiful spot in the rice fields, for the Eco-luxury tourism. Mai Chau is a very big valley in the lowlands, the best time to visit Mai Chau is from October to April because other months can be very hot.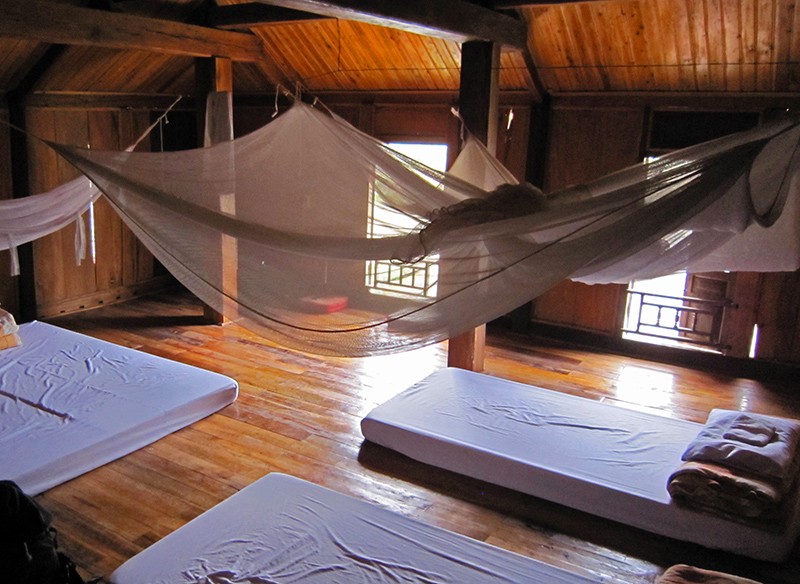 Pu Luong Nature reserve is suitable place for trekking
On the edge of the Mai Chau town is already starting point to Pu Luong Nature reserve. This huge reserve is ideal for trekking and exploring the life of ethnic minorities people. There is a possibility to use some of the homestay accommodation. The reserve is the home to several protected and endangered animal species — for example leopards and bears.
Mai Chau is suitable for trekking and exploring tribal cultures
The reserve is ideal for bird watching. It is recommended to go there with a guide, but here you can go by yourself on your own responsibility. To the area around the reservation you can go easily without a guide. Some trails start already at the town of Mai Chau.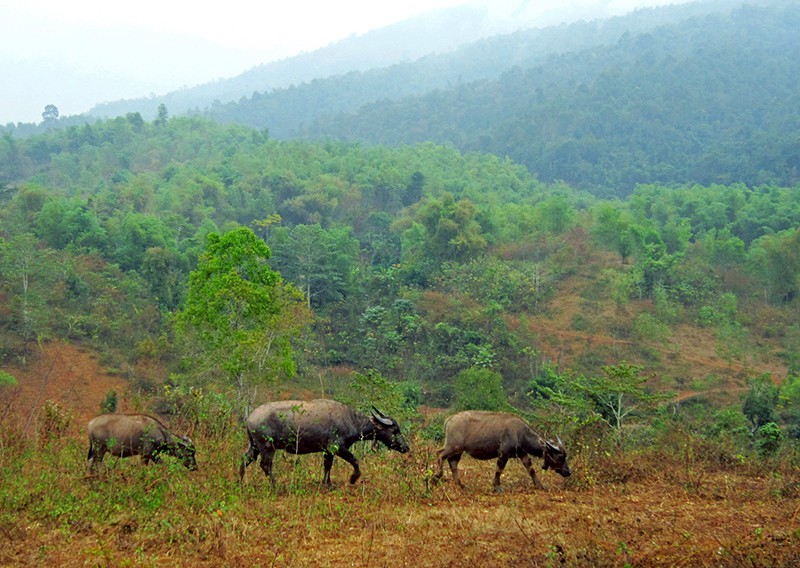 You will not be bored here - biking, trekking, walking in the paddy fields.
Mai Chau offers a lot of activities, eg. a tour to the ethnic villages, you will see the farmers in their daily work in the fields. You can rent a bike or motorcycle to ride around the neighborhood, visit the Chieu cave, Thai ethnic museum, trekking in Pu Luong Nature reserve, or a scenic sightseeing tour around the Hoa Binh lake.
Take a trip to the Moc Chau town - an area of tea plantations.
You can do also 1 day trip into the town of tea plantations and fruit trees - Moc Chau. Moc Chau town and its surroundings are located approximately 40 km from Mai Chau and with the motorcycle it is not a problem to get there. In this area you will see a large tea plantations. Moc Chau is also known for growing area plums, apricots and other fruits. Blooming trees and flowers you will see especially in spring time.
Share This