Mai Chau Ecolodge

The window to Mai Chau
MAI CHAU TOURS
Romantic dinner amongst rice paddy fields
Posted date: 11/28/2017 11:58:33 AM
Not just a dinner... An experience
Aim high for your anniversary retreat and celebrate in northwest Vietnam, the country's best kept secret. The mountainous region guarantees visitors spectacular views and fascinating local culture. Where better to dine out under the stars with your special love than on Vietnam's so-called roof-top. Mai Chau Ecolodge is the place to experience a luxury anniversary getaway in the northwest this year.
For an added romantic anniversary, Mai Chau Ecolodge gives couples the choice of dining out on your own balcony, romantic dinner amongst rice paddy fields, free of unnecessary distractions. With just the company of your true love, you can share exceptional food, local Mai Ha wine and a spectacular view this romantic anniversary- what more could you want?
This unique dining experience is specially designed for honeymooners, birthday & wedding anniversary, couples or friends. Your romantic dinner is in the rice paddies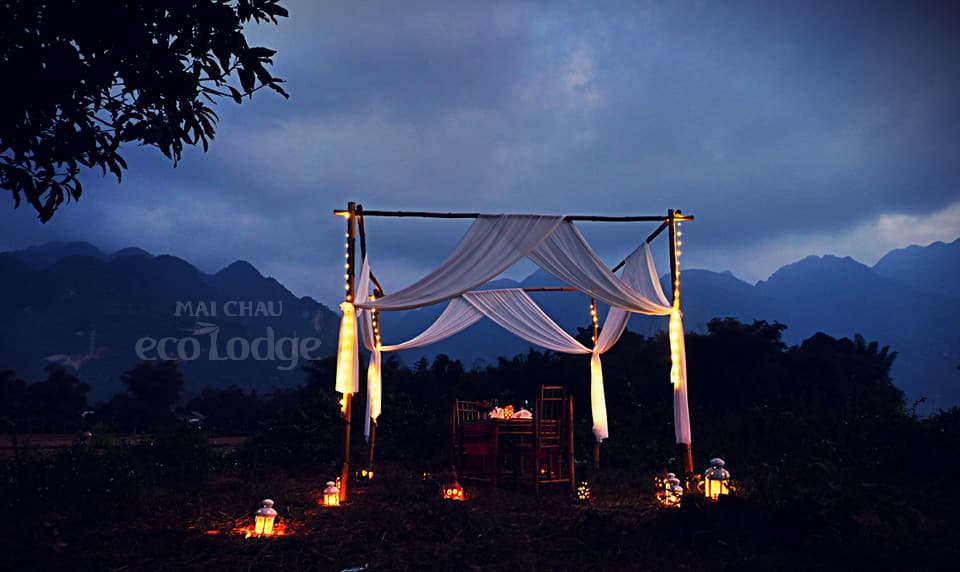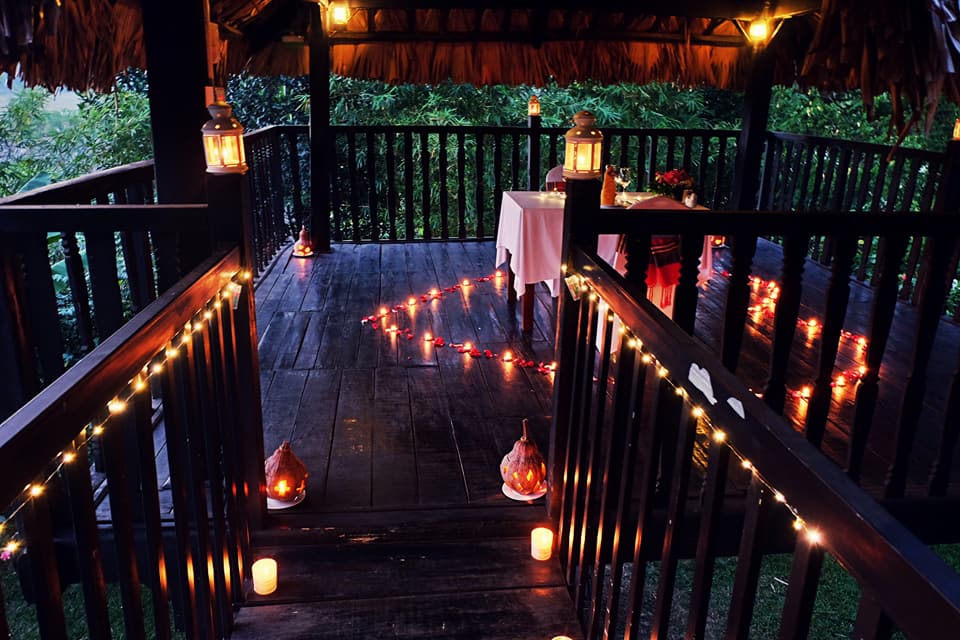 Mai Chau Ecolodge offers a fairytale location to celebrate your love in northwest Vietnam. It promises a romantic and unique anniversary trip that you and your partner will remember forever.
For more information, please call +84-24 3221 6726 , email us or make reservation directly
via Reservation
(Email: booking@maichau.ecolodge.asia)
Share This